April 8, 2022
Posted by:

Admin

Category:

Case Study, News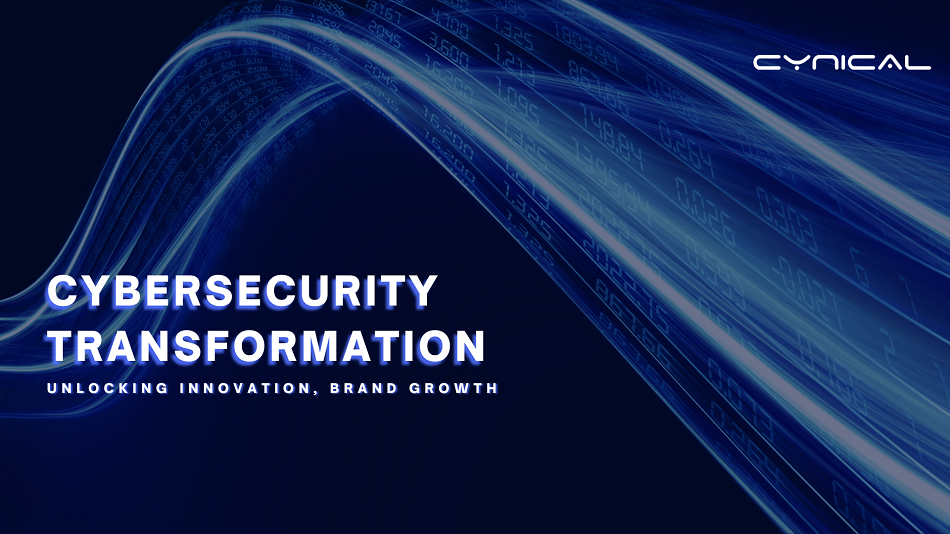 How much risk can a business take in terms of staying both competitive and dependable to its customers? Isn't it true that every company's primary endpoint is to earn trust?  It's the best long-term competitive edge a company can have. A flawless cybersecurity strategy should not be overlooked if you want to be or become a consistently profitable, future-proof, and competitive business. 
 Our enormous social primate brains are wired with a single objective in mind: to appear attractive to others. Most cybersecurity companies claim overprotection, but what they really mean is that their appliance or software can detect something and send the information to security information and event management system. 
 All this does is increase the pressure on IT to set the mood and defend against what comes next, as long as it looks precisely like the previous iteration. That simply isn't good enough in today's complex digital environment. 
We discovered that the most critical function of cybersecurity in today's business scenarios is often perceived to be 'plainly' risk reduction by countering the threats of viruses and hackers. Yet, it's imperative to consider beyond that to understand how cybersecurity undermines the company's growth plans. 
When you think about cybersecurity —and really any other security that you're contemplating the future of—don't think about the tech itself, think about what fundamental need it fills. 
We hear across sectors that things are heating up, and that both businesses and professionals must adjust to these new dangerous developments.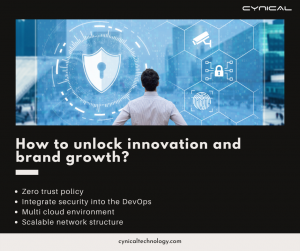 Here's how you can unlock innovation and brand growth in your company: 
Zero trust policy: If you think about cybersecurity and your company doesn't already have a Zero Trust policy in place, now is the time to start. Establishing Zero Trust provides you with the option to completely redesign your security network.

 

Integrate security into the DevOps: Integrate security into the DevOps process so that it doesn't slow down development or, worse, result in live apps with severe security problems.

 

Multi-cloud environment: This accelerates the migration to the cloud and allows a work-from-anywhere strategy.

 

Scalable network structure: Create a network structure that is safe, flexible, and scalable enough to serve a mobile workforce as well as consumers, suppliers, and partners.
Threatening external forces are just as likely to occur in this digital era full of new chances and possibilities in corporate growth and process optimization. Every day, new threats arise as a result of the vulnerabilities generated by a wider attack surface and better communications. 
Summary  
When it comes to business innovation and development, cybersecurity is frequently regarded as a burden. To stay ahead of the competition, innovative concepts must be released.