When it comes to cybersecurity, sometimes the best way to ensure your business is safe is to build a better partnershp. Cynical is glad to announce our strategic partnership with RedVault Security, one of the cybersecurity startup company based in NYC to help small and medium-sized businesses to stay ahead of cyber threat and different kind of attacks.
RedVault Security a NYC based cyber security startup was founded to protect the assets, reputation, and sensitive data of businesses throughout the global marketplace. We have partnered with the RedVault Security to extend our cyber security services to the US terotary, helping companies of all sizes stay ahead of the latest threats and vulnerabilities.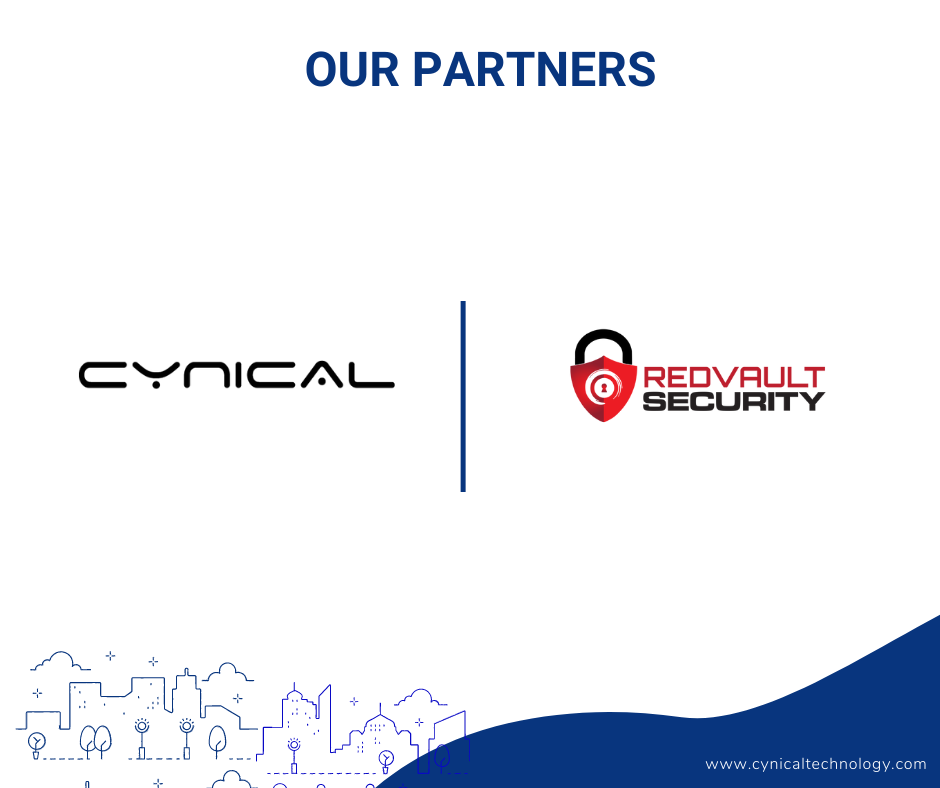 "An official partnership between RedVault Security and Cynical Technology will put superior cybersecurity solutions at the ready. The trusted expertise of Cynical Technology and the agility of RedVault Security will enable us to be a security leader in the industry" says RedVault Founder, Chevon Phillip.
We are thrilled to partner with RedVault and join forces to deliver our services and solutions across the US" – said Naresh LamGade, Founder/CEO of Cynical Tech.
Working together is a great idea, and it's the way to go.